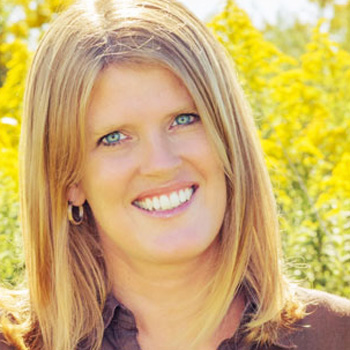 I graduated from Washington and Lee University with a degree in Journalism and a concentration in Photography. Within two weeks, I was settled in Charlotte, living with friends, waiting tables, and interviewing at various advertising agencies.
Nine months later, finally realizing it was nearly impossible to break into this business as a beginner, I moved back to Cleveland, Ohio and was immediately hired as an assistant graphic designer at a corrugated box company.
My boss was unfriendly and the job was tedious, but I had a beautiful Mac loaded with Photoshop and Illustrator. I used this opportunity to become proficient in these two programs that continue to be the foundation of my web design business today.
After six months, I moved on to a series of graphic temp jobs that allowed me to learn all facets of print design. Soon after, I landed my first "real" job as a Marketing Assistant for an architectural and engineering firm in downtown Cleveland. It was during this time that I realized the key to selling a company's services truly stemmed from the creative fusion of graphic design and good marketing. I enjoyed this role but jumped at the opportunity to work with my brother when he asked me to join his fast-growing web company, WRIS. This turned into a six year stretch as VP of Sales and Marketing where I rounded out my professional talents with the valuable skills of web strategy and website design.
My husband and I welcomed our first baby in 2004 and, like many other new parents, quickly learned to juggle parenthood and manage the home front. When I found myself with a whole lot of pent up creative energy and a napping baby, I weighed my options and decided to take on my first client as Mallory Taylor Design. I have been creating and designing logos, brand identities, websites, brochures and newsletters ever since. During the summer of 2005, I took a slight break when I served as the General Contractor for our new home addition all while pregnant, raising a toddler and living in an RV trailer in the backyard during construction. But that's another story entirely! I quickly got back on track and am happy to have found a career that allows me to enjoy the best of both worlds when it comes to balancing work and family.
Many of my web design and logo projects are referred to me through professional colleagues, friends and relatives, and I'm proud to say that the majority of these clients are entrepreneurs. I thoroughly enjoy working with all of my individual and business clients to help create the foundation of their dreams and it goes without saying that the entrepreneurial energy and overwhelming passion is truly infectious.